If you don't have a PayPal account – don't worry – you can always pay without an account or create one if you want. 
Just follow these quick and easy steps:
Step 1:  If your PayPal page looks like the screenshots below, simply click on "Pay with a credit or debit card" or "Create an Account". (This will vary depending whether you're using a smartphone or a computer to make the payment.)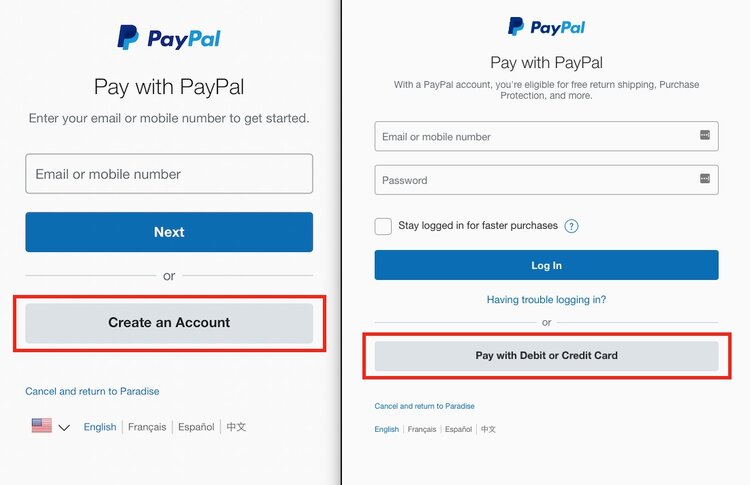 Step 2: Enter your credit/debit card info. (Depending on your country, PayPal might ask for your address, email, and phone number.)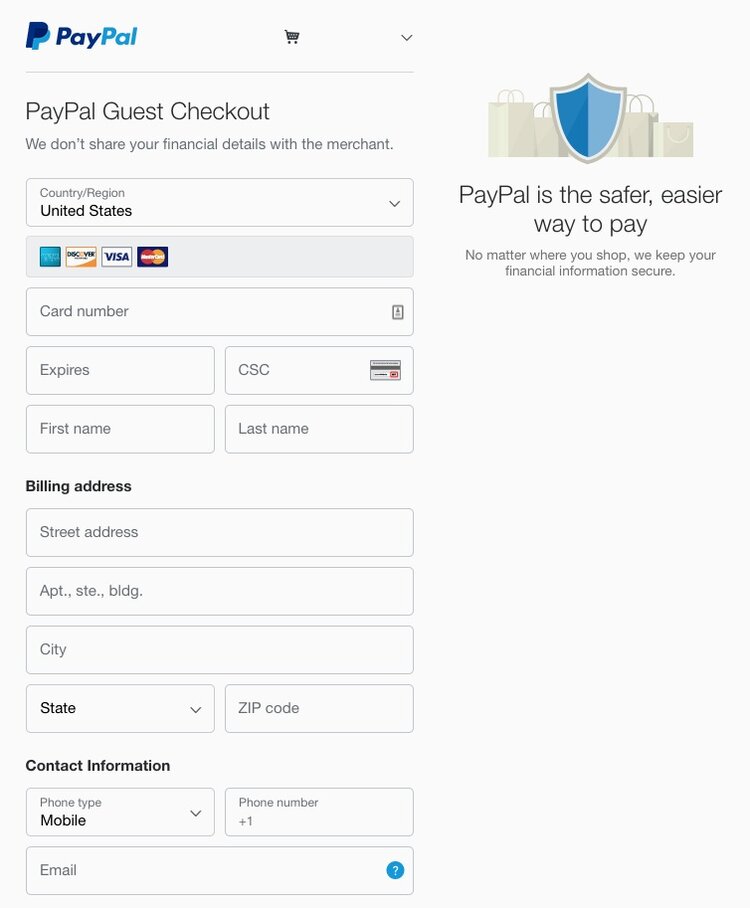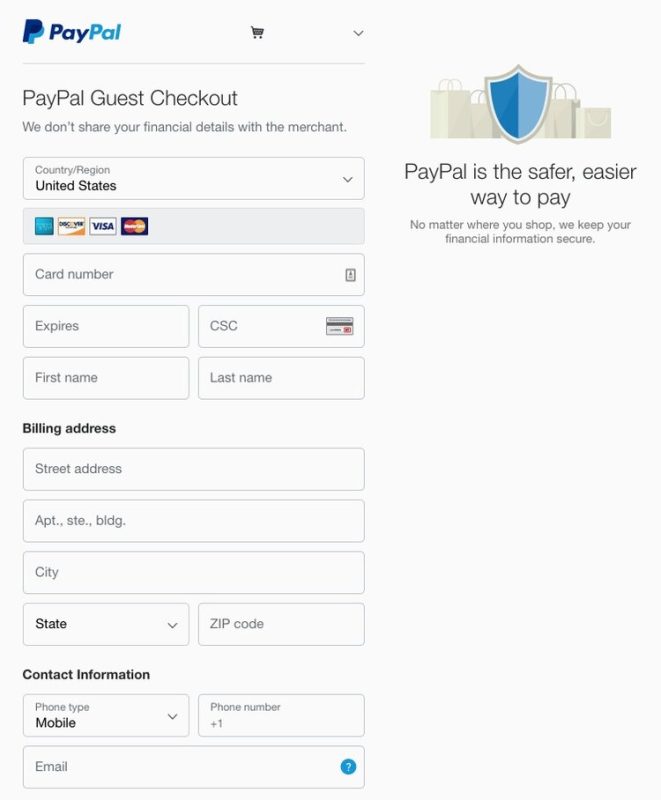 STEP 3: As you can see in the screenshot, you'll have the option to save your payment info and create a PayPal account, if you want. However, there's no need for it. 
When you're done, click on "CONTINUE".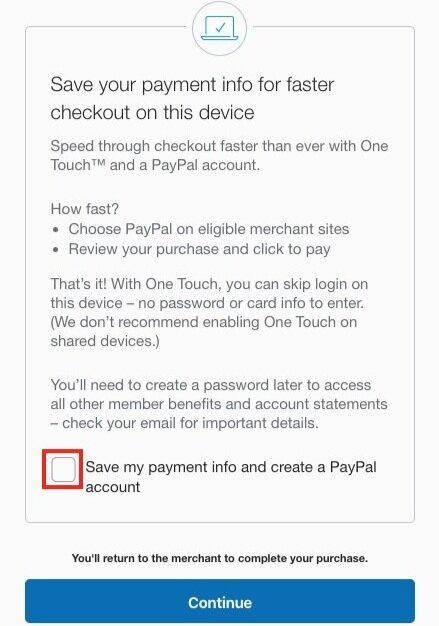 STEP 4: Finally, you'll return to the merchant page to complete your purchase. 
If the information there looks good to you, just click "PAY NOW" and the payment will be processed. And you'll receive an email shortly, with the download link and your purchase receipt.